Downtown LA might not be the bustling metropolitan center you'd expect from a city of almost 4 million, but there is still a lot to do, and most importantly, good food to eat. Grand Central Market sits just below Angels Flight in the center of downtown LA and is packed with amazing food. The hardest part is going to be choosing what to eat when you get there...
First, here is how you get there: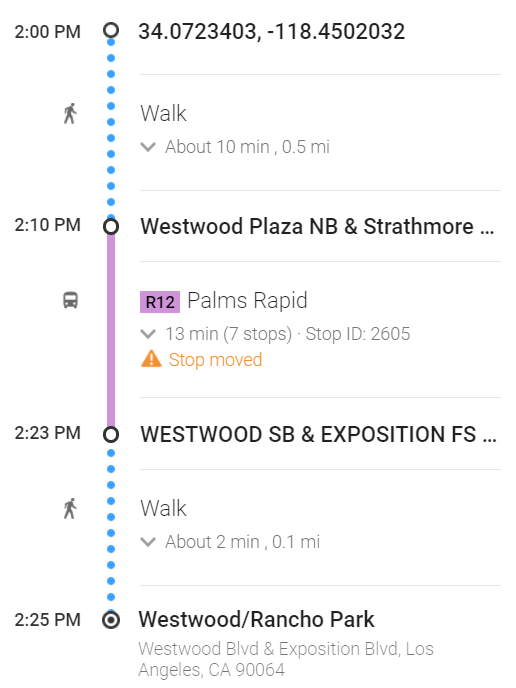 First, hop on the Rapid 12 towards Palms at Westwood Plaza, right by Ackerman Union. Make sure you have 50¢ handy.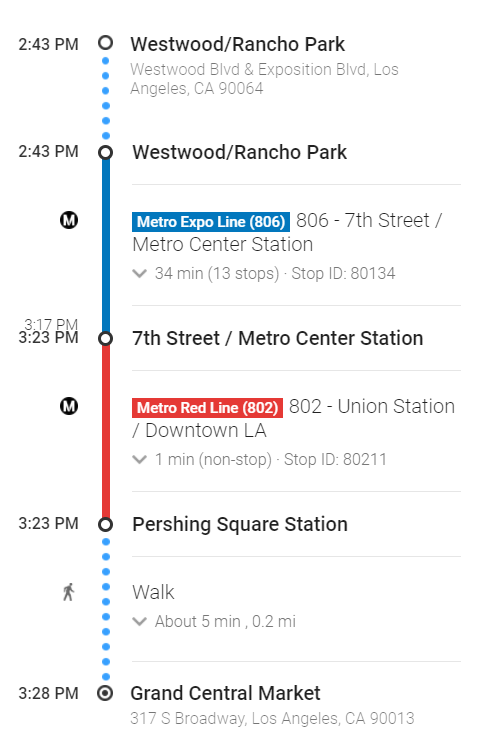 Next, you're going to take the Expo Line towards downtown until its terminus, where you'll switch to any Union Station bound metro on the lower platform. Once you get to Pershing Square, Grand Central Market is only a short walk away.
If you want good coffee, stop by Blue Bottle just behind Grand Central.
As soon as you walk in, it's easy to be overwhelmed by the plethora of neon signs all vying for your business, but to me, there's only one clear winner. Tacos Tumbras a Tomas is located on the right side of the market if you're entering from Hill Street, and I'll be damned if these aren't the best burritos in LA
Holy mother of carnitas pile...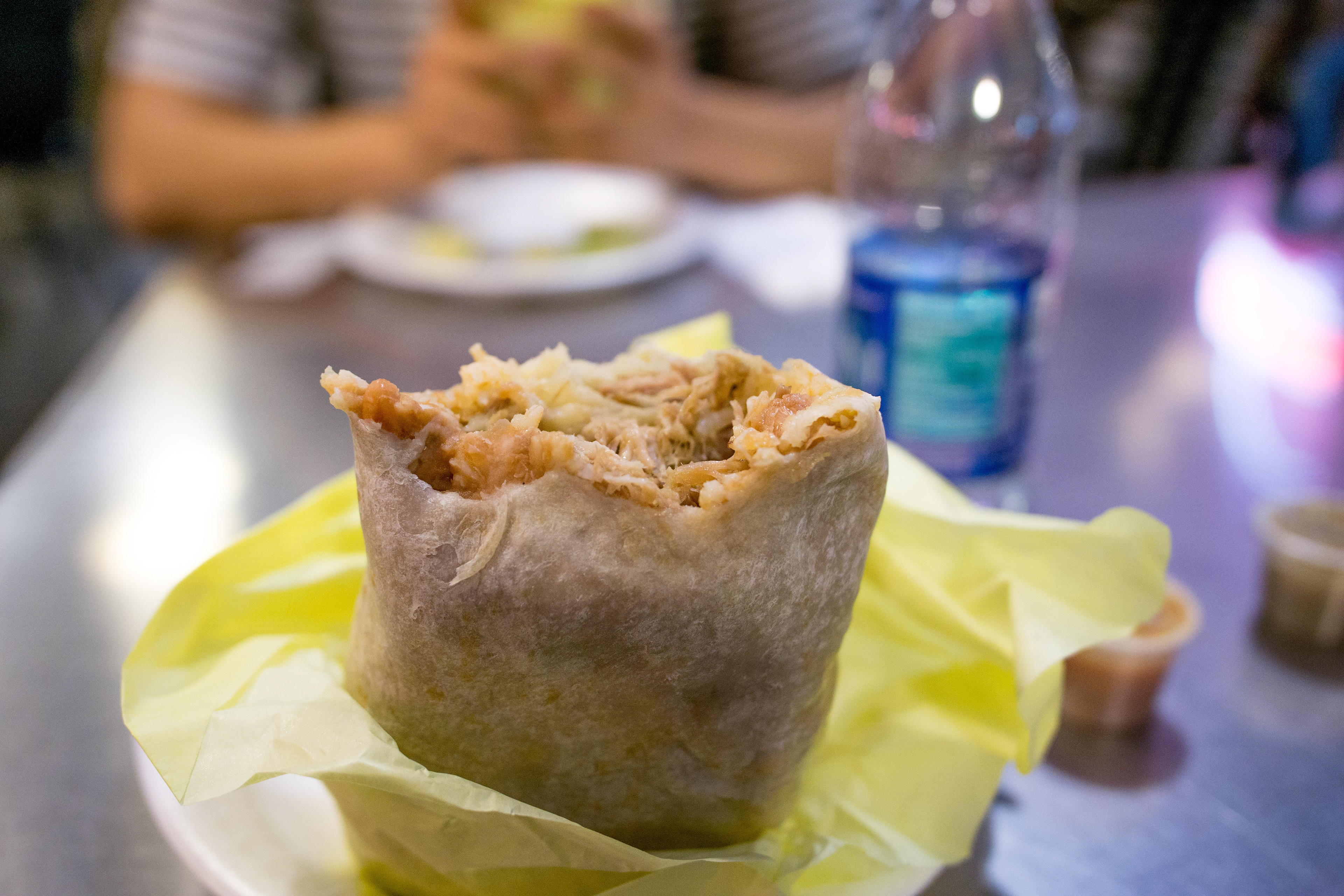 There might be a bit of a wait, and they are pricey as far as burritos go, but you really won't believe how good these are until you try them.  
Thanks for reading!