For those of you that want a great view of downtown and don't want to fork up $30 for Skyspace LA, there exists a little-known observation deck on the top floor of Los Angeles's city hall at a respectable 26 floors above the street below. And the best Part? It's free.
Here's how to get there.
Your total trip time, if you plan it right, should be less than an hour and a half from The Hill to City Hall using only public transportation. The first leg of the trip starts at Westwood Plaza, right in front of the new engineering building. Here, you need to catch the Rapid 12. Bring some quarters because if you swipe your Bruin Card the fare is only 50¢.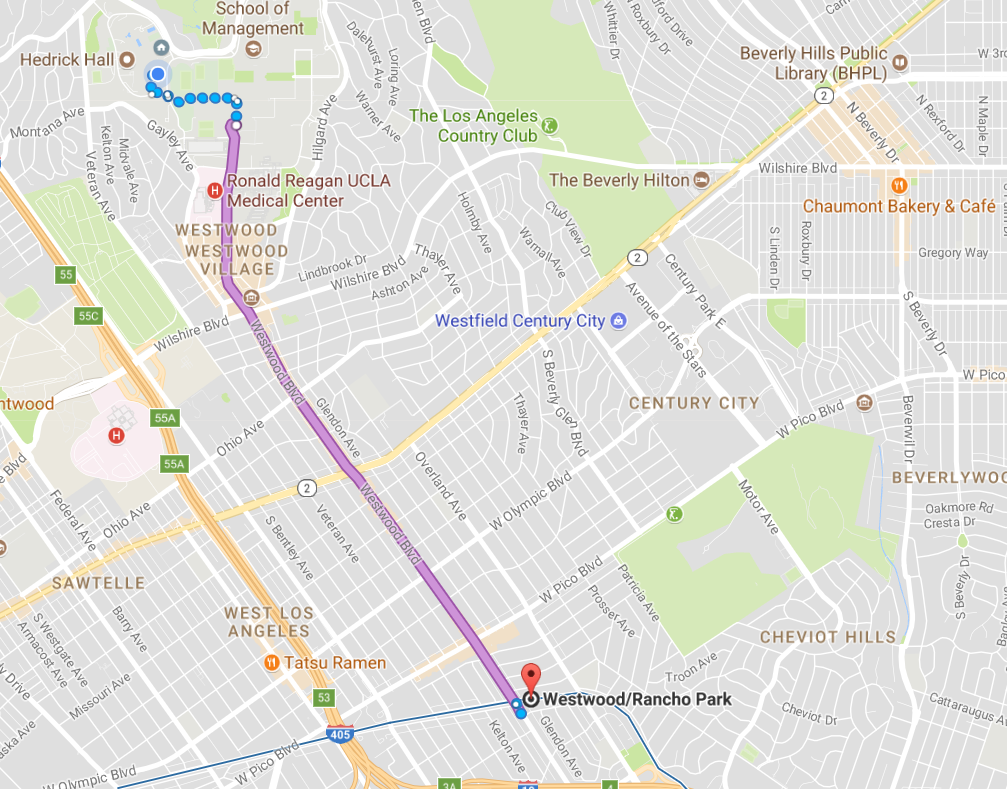 Alternatively, you can save some time and hassle by Ubering to the metro station. If you plan on doing this, I've found it's usually cheaper to go to the Sepulveda station. This can be more convenient if you have a bigger group and I've found fares as low as $8.00 for an UberX.
Regardless of how you get there, your next step is to take the Expo Line in the direction of Downtown/7th St Metro Center and then to transfer to any metro headed toward Union Station on the lower platform.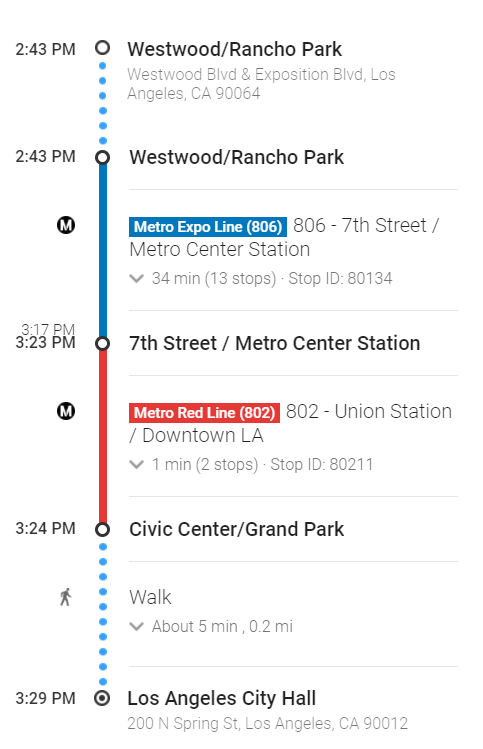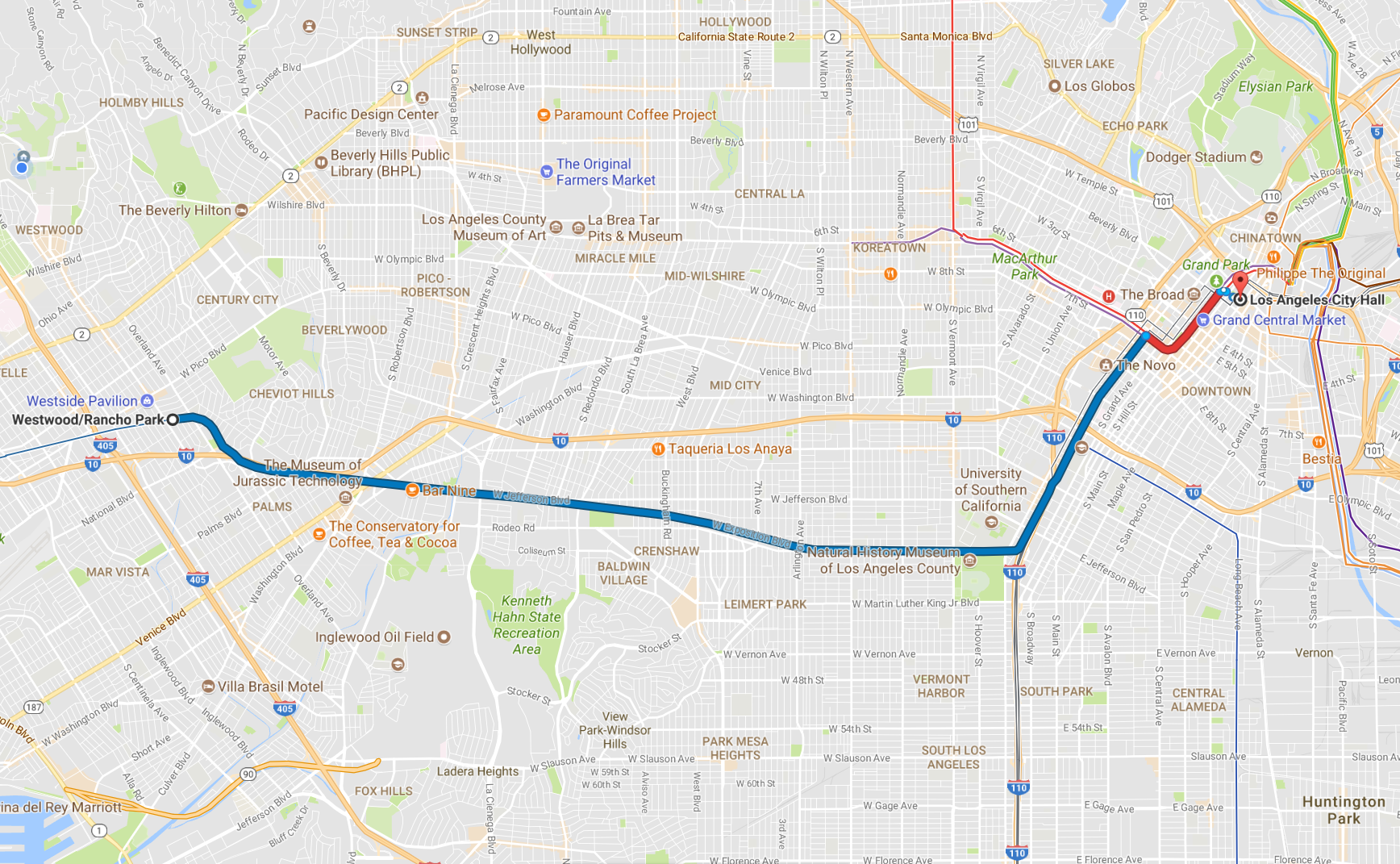 Right when you exit the metro, the City Hall is very hard to miss. Don't go storming up the grand front steps just yet: the public entrance is on Main Street, in the back of the building.
After you going through a small security checkpoint and getting a visitor sticker, head to the back of the elevator lobby and take the express elevator to the 22nd floor, then switch to another elevator to take you to the 26th floor. 
On the 26th floor you can already get some great views and admire portraits of LA's past mayors. For the observation deck, head up the stairs to the 27th floor.
The view awaits...
It's important to note that the observation deck is only open 9am-5pm on business days, so my suggestion is to go in the winter, when the sun sets right before it closes because I'm a sucker for golden hour.
Thanks for reading!